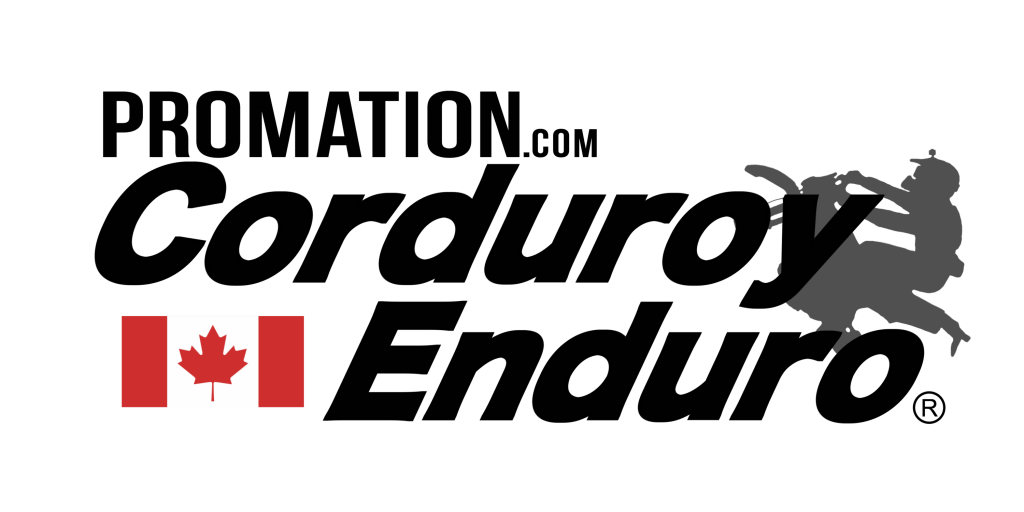 The Promation Corduroy Enduro® – Presented by GP Bikes…….Canada's Toughest Race!
The 2021 Promation Corduroy Enduro® – Presented by GP Bikes is now complete and a new champion has been crowned. Congratulations to Canada's own Trystan Hart, on his win! Hart brakes the existing tie between Canada and the United States on total wins, by bringing the trophy back to Canada; current standings: United States 32, Canada 33.
This year all competitors faced the additional challenge of extreme wet weather, with over 3 inches of rain falling just the day before the race. Pre-riders and trail bosses did an excellent job of rerouting riders around impassable bogs, marshes and waterholes resulting in two full days of competition with no dropped tests.
Our Vintage GP riders faced the worst of the rain on Friday, and ended up running a few tests forward and backward due to some trails being impassable because of the volume of water. Even with the mud there were a lot of big smiles at the end of Friday. Check out the Vintage GP Results and lots of great photos on our New Vintage GP tab.
A big Thank-you to all of our Sponsors for your continuing support and to our tireless Volunteers, this great event could not happen without you.
The 2022 Corduroy Enduro®:
Demo Days – Thursday, Sept. 22 and Friday, Sept. 23, 2022

Vintage GP – Friday, Sept. 23, 2022

2 Day Corduroy Enduro – Saturday, Sept. 24 and Sunday, Sept. 25, 2022
Event Photos: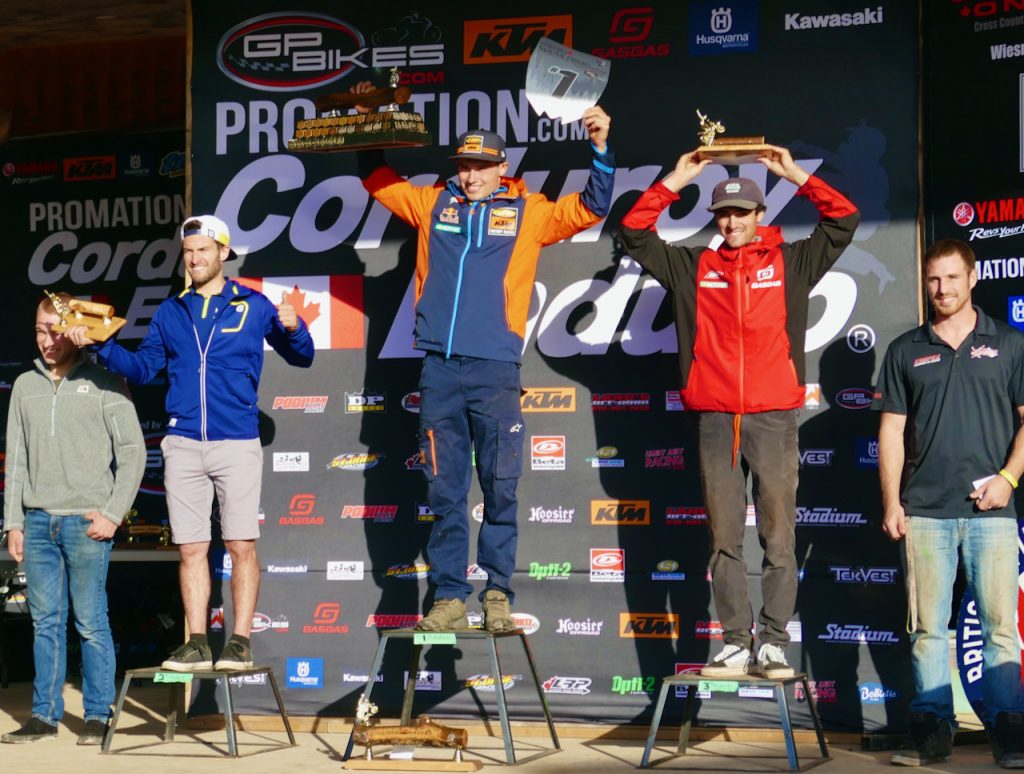 The Corduroy Enduros® Top 10 Pros 
Trystan Hart, 19E KTM
Alexandre Gougeon, 9F Husqvarna
Spenser Wilton, 5F GasGas
Jeremie Lanthier, 13C Husqvarna
Jarred Jonker, 16A Husqvarna
Brian Wojnarowski, 10A Yamaha
Kevin Depuis, 18F Husqvarna
Mel Mazaudier, 16E Beta
Ryder Heacock, 11A Yamaha
Maxime Belanger, 10B KTM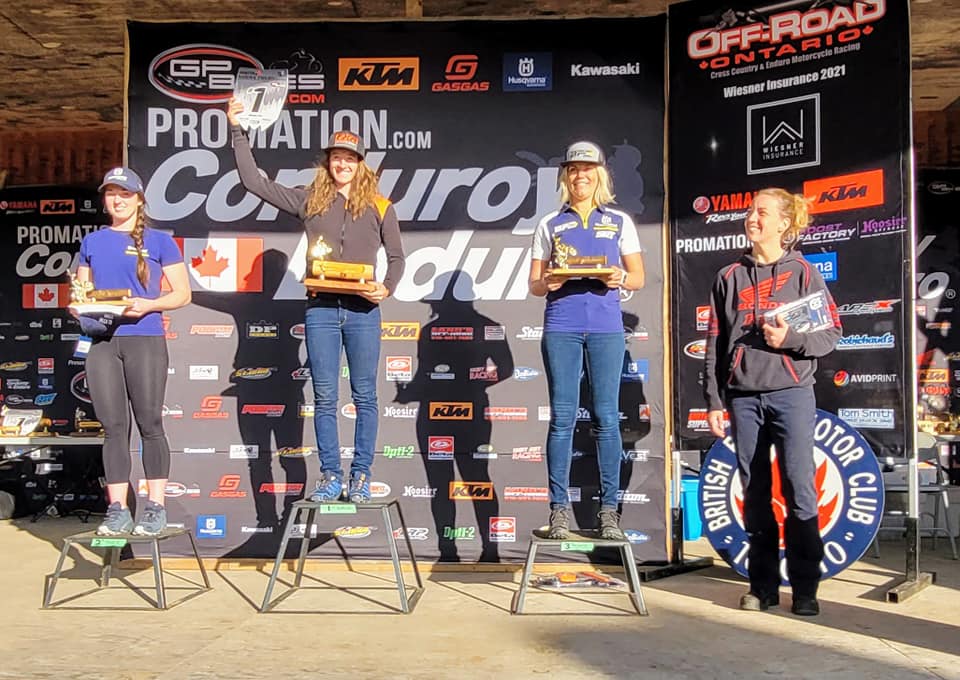 The Corduroy Enduros® Top 10 Women Pros
Shelby Turner, 20F KTM
Lexi Pechout, 21F Husqvarna
Jannie Devin-Lamontagne, 23F Husqvarna
Mary Ann Antoine, 20B KTM
Emma Sharpless, 22F KTM
Katherine Biosvert, 20E KTM
Emily Kretschmann, 24E Beta
Megan Sharpless, 21E KTM
Rose Lantaigne, 23E KTM
Marika Hamel, 20C KTM
KTM PRESS RELEASE – Here
2021 PROGRAM: