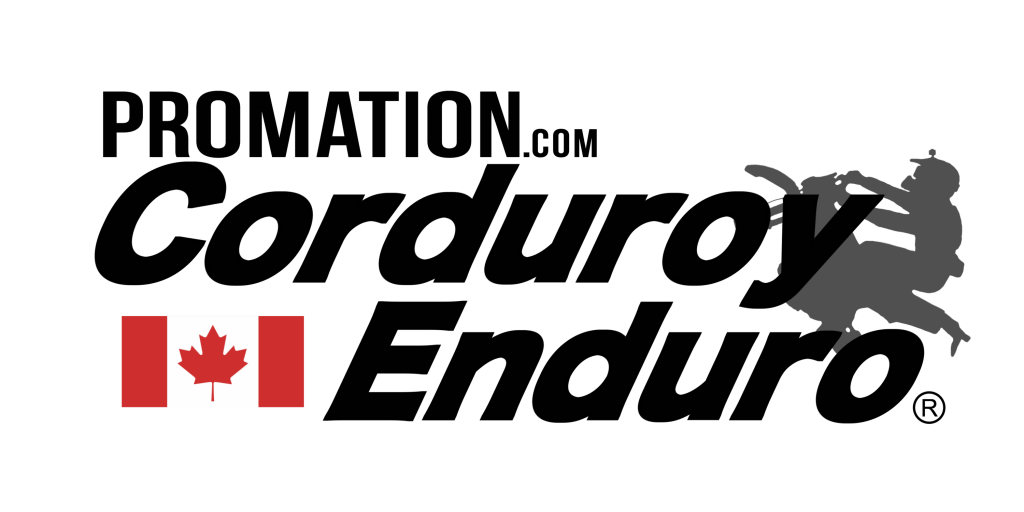 2021 Promation Corduroy Enduro® – Presented by GP Bikes…….Canada's Toughest Race!
September 23rd to 26th, 2021, Hosted by the Corduroy Enduro® Riders.
We are happy to get back to racing after a year off, but remember to bring your mask – you will be required to wear your mask when safe social distancing cannot be maintained, such as during riders meetings.
Everyone entering the Community Centre grounds from September 23rd to September 26th will be required to check in at the single entry gate, complete a Covid-19 Screening Questionnaire and obtain an arm band prior to entry. This includes all event participants, spectators and their families and any Volunteers / Workers / Vendors who may show up earlier than September 23rd.
CLICK here for the COVID-19 E-Pass Form
GATES:
Wednesday – Open 4:00pm, Close 8:30pm
Thursday – Open 8:00am, Close 8:30pm
Friday – Open 7:00am, Close 8:30pm
Saturday – Open 7:00am, Close 8:30pm
Sunday – Open 7:00am
Gates closed Monday at 12:00 noon
Headquarters – Gooderham Community Centre: 1043 Community Centre Road, Gooderham, Ontario 250m South of HWY 503 & HWY 507.
There is absolutely no access to the Community Centre this year. Portable toilets will be located throughout the pit area.
Click here to see our COVID-19 Safety Plan
Currently NO riding is allowed on Corduroy Enduro® trails or test sections as we enter the last 2 weeks before the event (refer to Offroad Ontario Rule Book – section 6.3.16).
The 2021 Promation Corduroy Enduro® has a total purse of $11,000 to be awarded as follows:
Men Pro – 1st $4000 2nd $2500 3rd $800 4th $400 5th $200 Woman Pro – 1st $1500 2nd $800 3rd $500 4th 300
Registration is open, BUT WE ARE SOLD OUT!
Pre-entry Closes: Sept 24th at 9:00pm
Eligibility: All riders must possess a valid driver's license. Motorcycles do not have to be street legal. Off-road registration for your state or province is required. Minimum age is 16, any riders under age 18 must have a waiver signed by a parent/guardian.
Classes: Off-Road Ontario classes are being run.
The 2019 Promation Corduroy Enduro ® – Presented by GP Bikes is now complete and a new 2019 champion has been crowned. Congratulations to 23 year old, Evan Smith, out of Jefferson, Georgia on his win.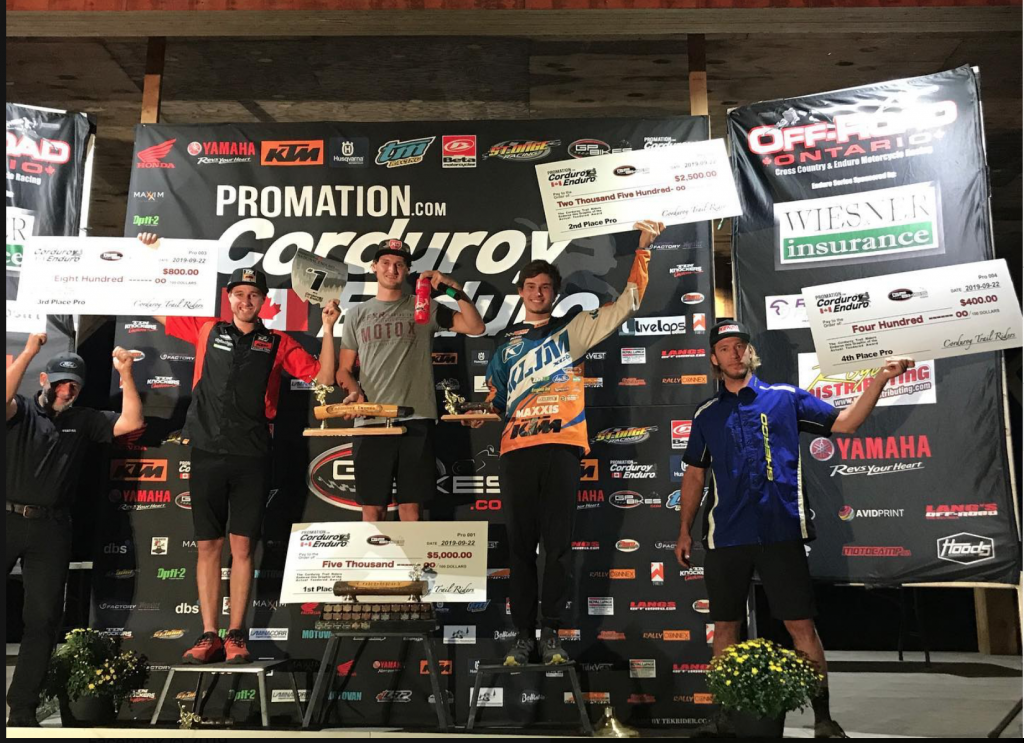 2019 Promation Corduroy Enduro Top 10 Finishers
Evan Smith 6A Pro Husqvarna
Trystan Hart 4B Pro KTM
Philippe Chaine 5A Pro KTM
Nick Fahringer 7E Pro Sherco
Dylan Macritchie 6E Pro Sherco
Connor Brogan 6C Pro Yamaha
Jeremie Lanthier 3A Pro Husqvarna
Jeremy Daudelin 6B Pro Husqvarna
Charles Tremblay 7D Pro Yamaha
Kevin Dupuis 3D Pro Husqvarna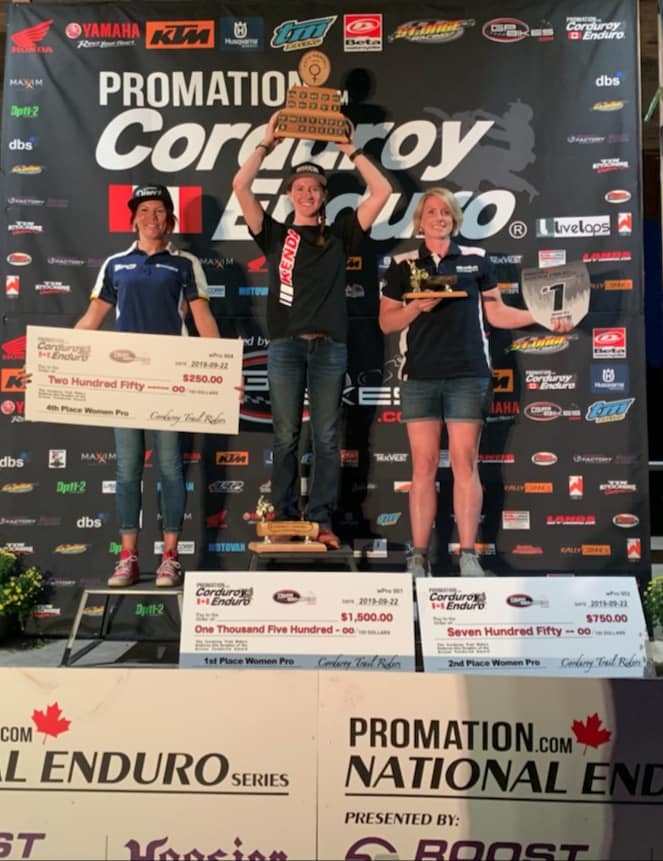 2019 Promation Corduroy Enduro Top 5 Women Pros
Shelby Turner 6A Pro KTM
Melissa Harten 4B Pro KTM
Lexi Pechout 5A Pro Husqvarna
Jannie Devin-Lamontagne 7E Pro Husqvarna
Kristen Broderick 6E Pro KTM
Results