Corduroy Enduro Presentation at GP Bikes Thursday January 19th at 6:30 – 8:00 – Click on the link for more information and to sign up.
2023 Race Flyer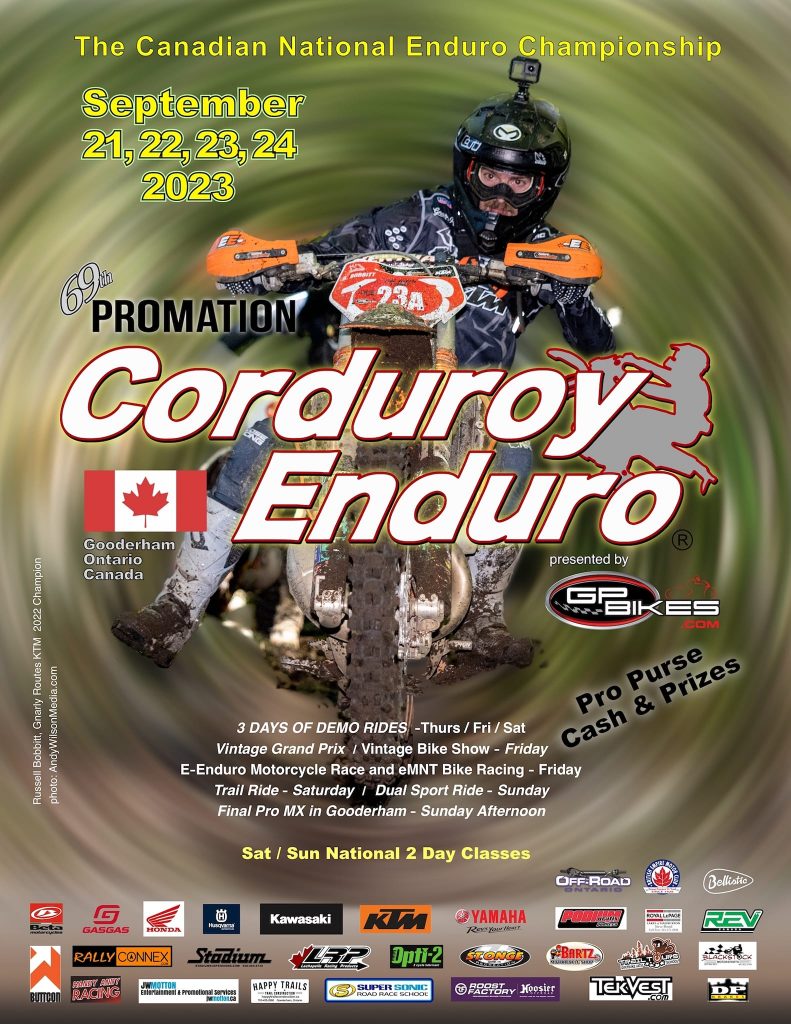 The Promation Corduroy Enduro® – Presented by GP Bikes is complete for another year.
Congratulations to all our competitors, finishers, our top 10 Pros, top 10 Women Pros and especially the 2022 Corduroy Enduro® winner….Russell Bobbitt!
Gooderham, Ontario was once again headquarters for the 68th running of the Corduroy Enduro, and it was a bee hive of activity for many days.
Gooderham was host to 3 days of Demo rides, the Vintage GP, Vintage Bike Show, a Trail Ride, a Dual Sport Ride an Electric Enduro Bike Race, an Electric Mountain Bike Race, and of course the Corduroy Enduro Race itself. It was a weekend of great racing, great friends and lots of fun.
Congratulations to all participants who received their finishers medal, and Congratulations to all the class winners who took home a Corduroy Log.
A big Thank-you to all of our Sponsors for your support and to our tireless Volunteers, this great event could not happen without you.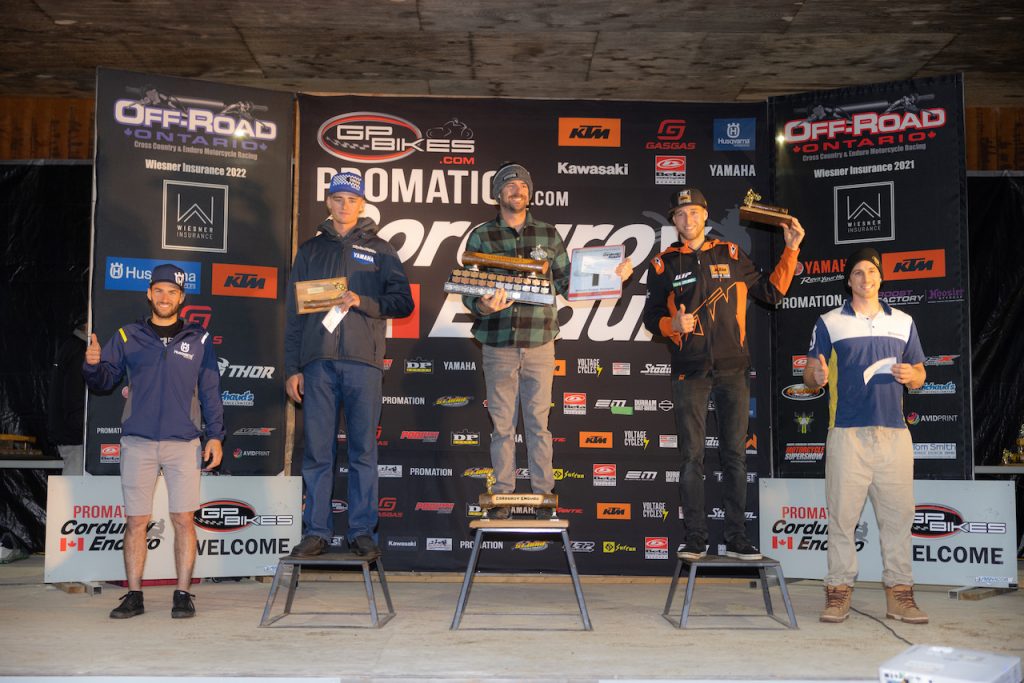 Top 10 Pros: 1. Russell Bobbitt, 2. Philippe Chaine, 3. Ryder Heacock, 4. Jeremie Lanthier, 5. Alexandre Gougeon, 6. Cameron Harris, 7. Jarred Jonker, 8. Jared Stock, 9. Owen McKill, 10. Loic Leonard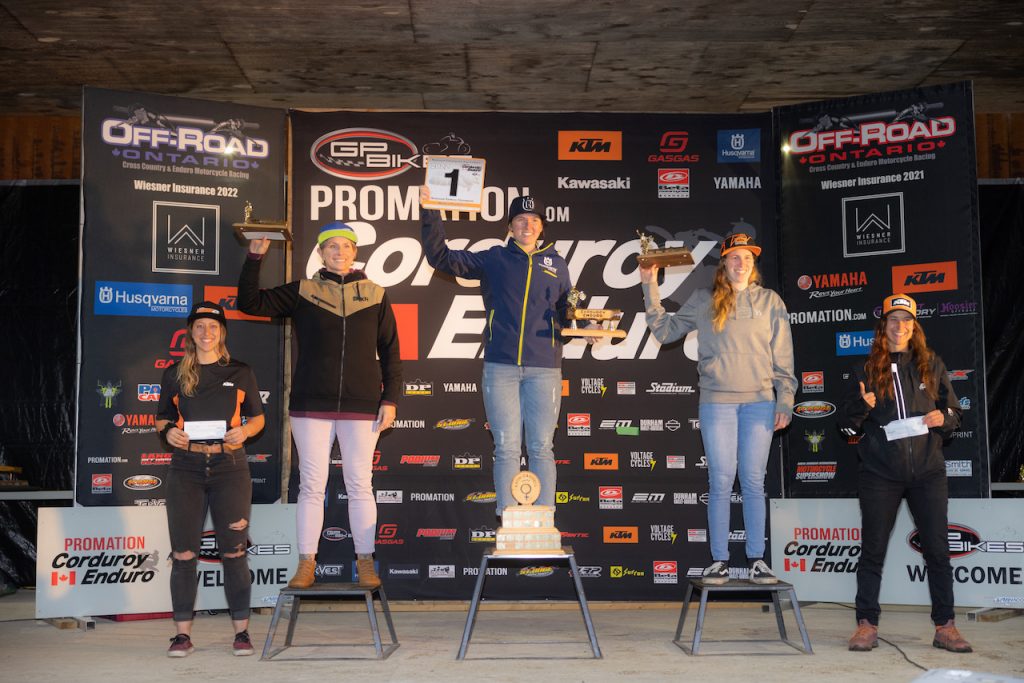 Top 10 Women Pros: 1. Lexi Pechout, 2. Melissa Harten, 3. Veronique Pellerin-Chaine, 4. Kristen Broderick, 5. Marie-Claude Boudreau, 6. Megan Sharpless, 7. Rose Lantaigne, 8. Katherine Boisvert, 9. Mary Ann Antoine, 10. Stephanie Yankovic
2022 Race Results
Media
2022 Event Program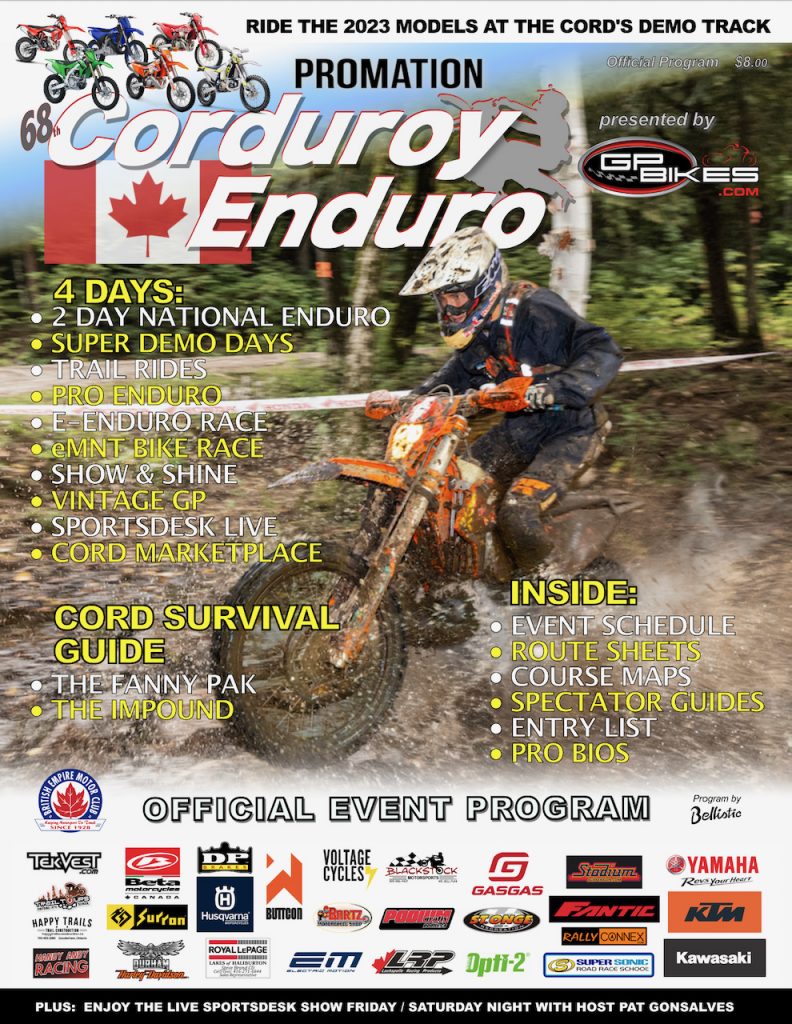 2022 Event Flyers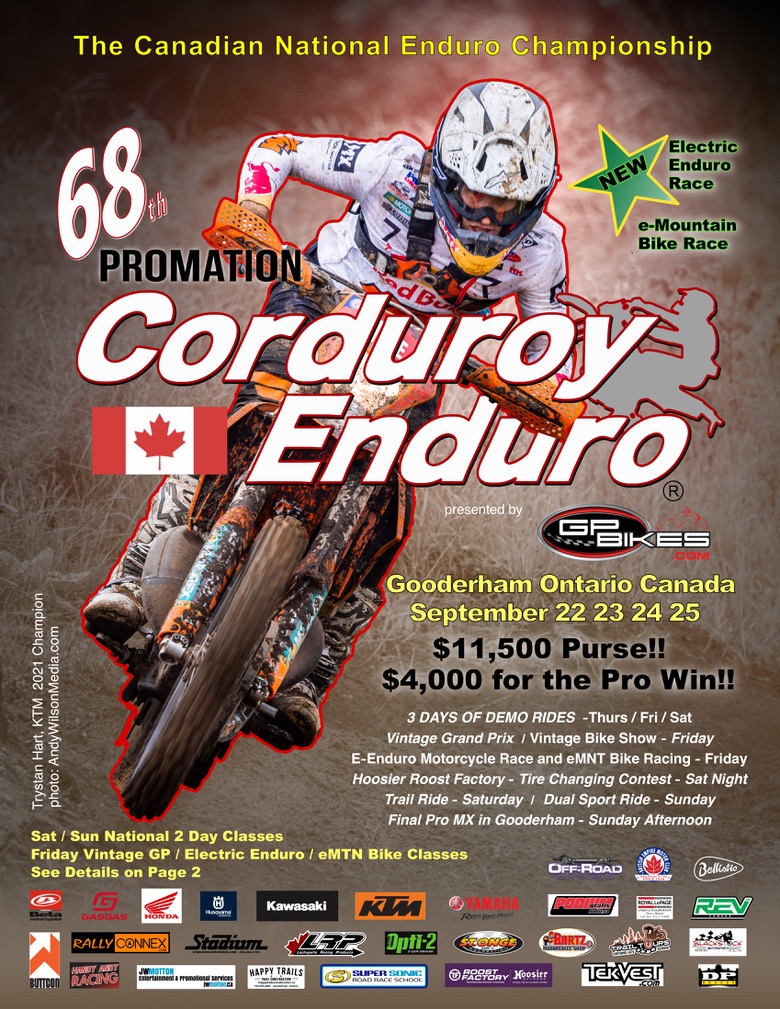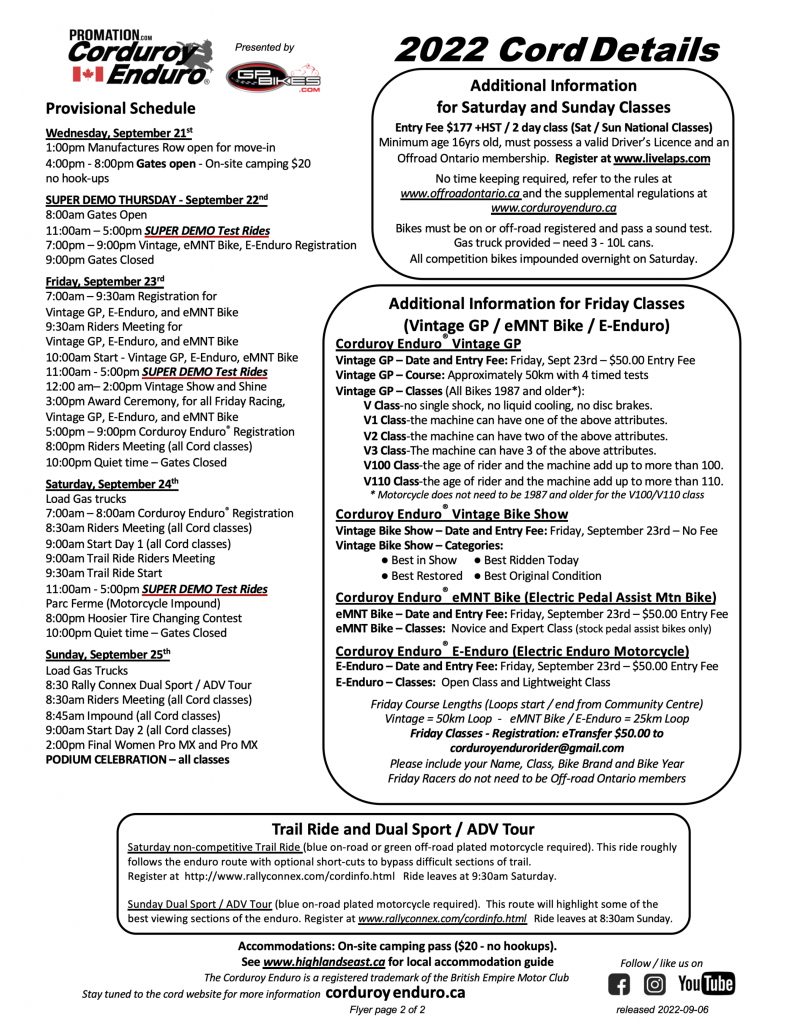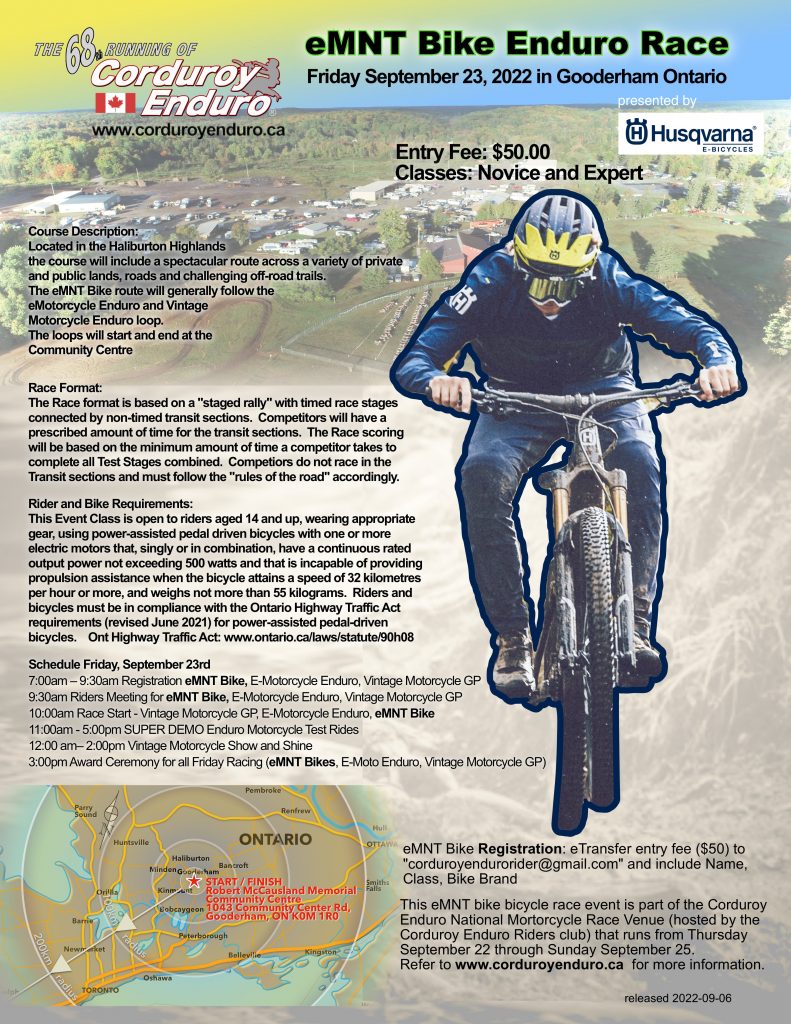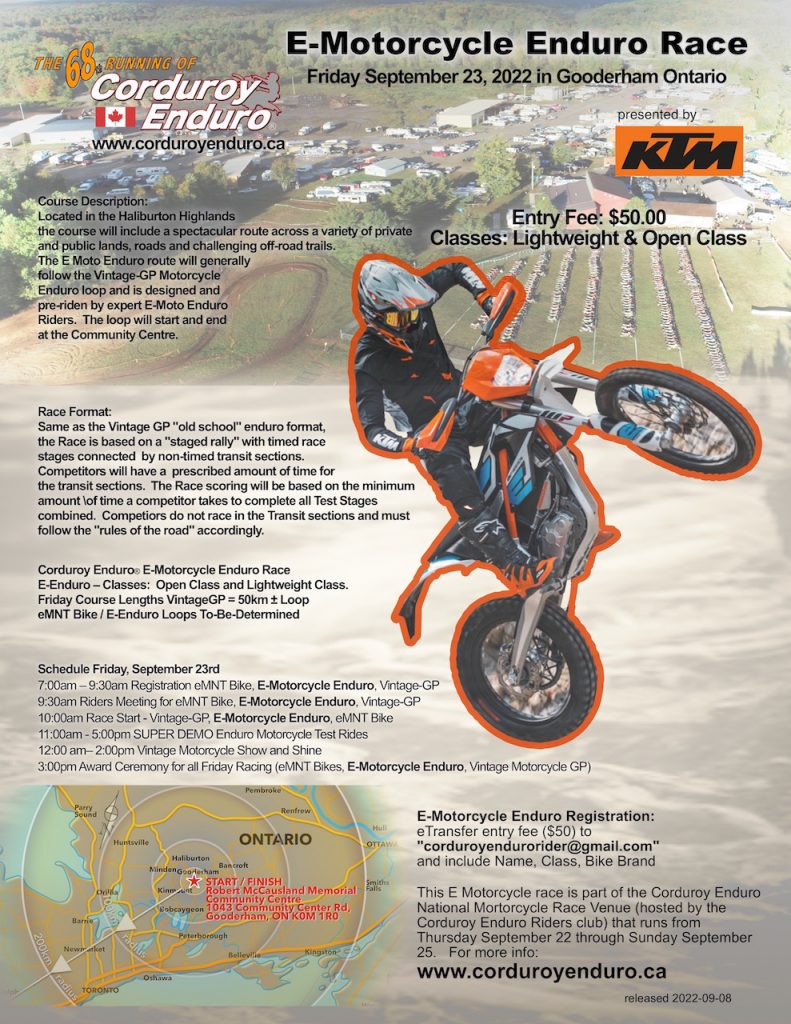 Contingency Program
KTM CANADA PROUDLY SUPPORTS AMATEUR AND PROFESSIONAL RACERS WITH 2022 PODIUM-FOCUSED CONTINGENCY PROGRAM
HUSQVARNA MOTORCYCLES CANADA ANNOUNCES DETAILS FOR 2022 CONTINGENCY SUPPORT PROGRAM (husqvarna-motorcycles.com)
GASGAS CANADA FIRED UP TO ANNOUNCE OUR 2022 CONTINGENCY PROGRAM!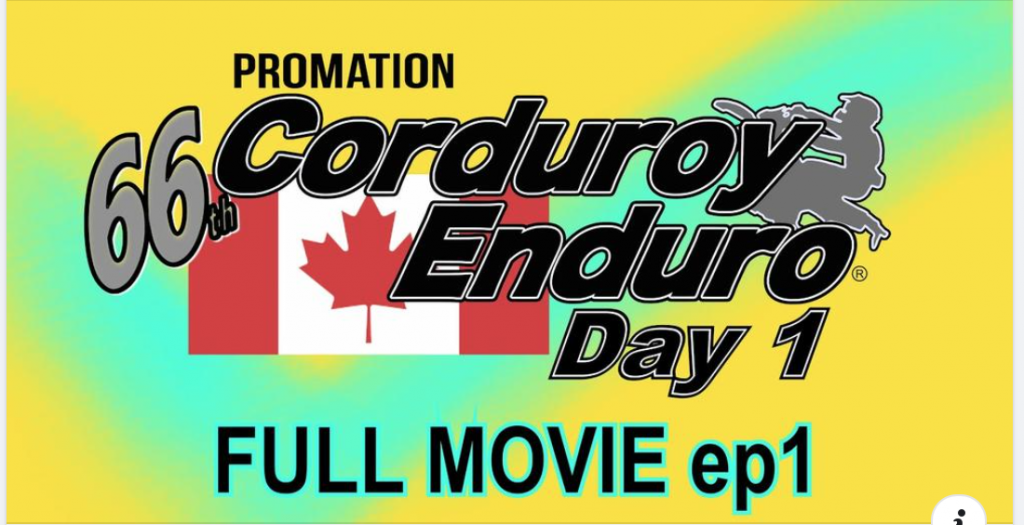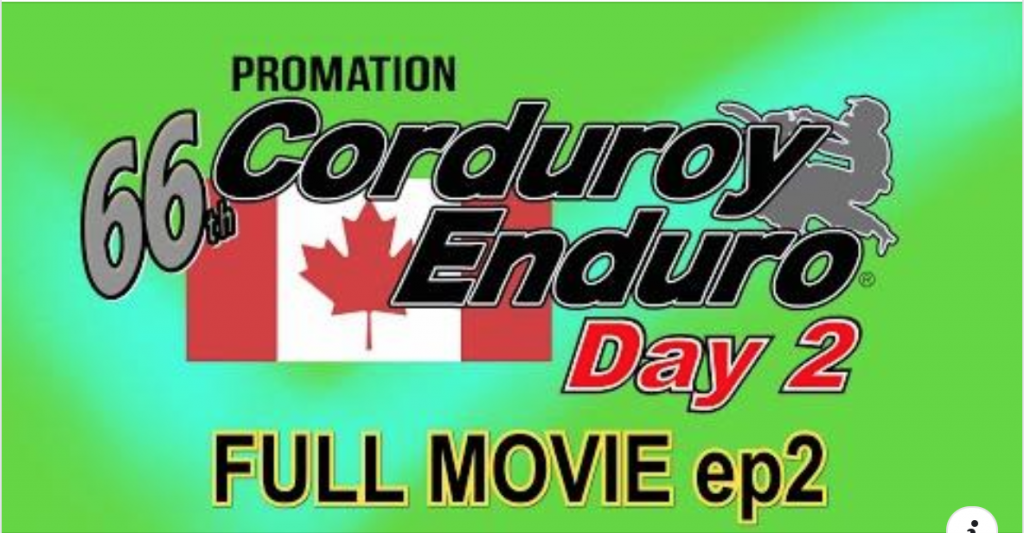 Episode 3 Coming Soon….