2017 GP Bikes Corduroy Enduro® …Canada's Toughest Race, presented by KTM!!
September 23rd and 24th, 2017, Hosted by the Corduroy Enduro Riders
Round 4 and 5 of the Off-Road Ontario Enduro Championship
Round 3 and 4 of the Canadian Enduro Championship
Purse: Prize money will be awarded based on the rider's standing overall in the class as follows:
Men's Pro –             1st $1200       2nd $800         3rd $500
Woman's Pro-         1st $500         2nd $300         3rd $200
Headquarters:  Gooderham Community Centre 1043 Community Centre Road, Gooderham, Ontario 250m South of HWY 503 & HWY 507.
Registration:
Friday, Sept 22nd – 6:00 – 9:00 am
Saturday, Sept 23rd – 7:00 – 9:00 am
Sunday, Sept 24th 7:30 – 8:00 am
Entry Fee and Registration:
PRE ENTRY ONLY:  $150 (2 day event) $80 (one day only) $100 for second family member (either spouse or child).
Pre entry opens July 3rd @ 18:00.
      – All riders entered by August 1st will be in the draw for a GP Bikes $250 gift card.
      – All riders entered by Sept 1st will be in a draw for a second GP Bikes $250 gift card.
        Enter early and get into both draws.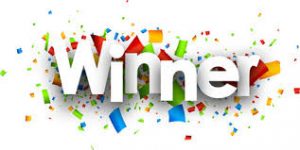 Cody Curran is the winner of the first GP Bikes $250 gift card!
Andrew Frederikse is the winner of the second GP Bikes $250 gift card!
Pre-Registration is being held on the LIVELAPS.COM registration system (click on the LiveLaps.com logo below to register). You must have a FREE LiveLaps account to be able to enter the event. Click HERE for a complete tutorial on how to sign up for your account, you will only ever have to do this once.

Pre-Entry Closes: Tuesday, Sept 19th @  07:00 pm  
You must bring your LiveLaps Event Passport to the event as proof of Registration.
Start Times:  Saturday 09:00 am – Sunday 09:00 am
Mandatory Riders Meeting: Saturday and Sunday at 8:30 am – Make sure you attend! 
In addition to the above mandatory riders meetings, there will be an in depth riders meeting on Friday night at 20:00 in which riders are invited to ask questions.
Eligibility:  All riders must possess a valid drivers license. Motorcycles do not have to be street legal. Off-road registration for your state or province is required. Minimum age is 16, any riders under age 18 must have a waiver signed by BOTH parents/guardians. Off-Road Ontario membership required for Ontario residents – BRING YOUR CARD!!!
Classes:  AMATEUR riders will ride the entire course. PRO and EXPERT riders will have extra sections of trail. WOMEN B and VINTAGE riders will run a shortened course on both Saturday and Sunday (approximately 80 to 100 km each day).  All 'C' classes will ride the same course as WOMEN B and VINTAGE.
The Course: The course is made up of approximately 150 km of trail for each day of the event and may include the Extreme, MX, and Enduro tests. Rules: No time keeping. Complete rules available at www.offroadontario.ca.
Parc Ferme (Motorcycle Impound): All competition motorcycles will be impounded on Saturday night. Riders can get their motorcycles out of impound 15 minutes prior to their assigned start time on Sunday morning. A security guard will be on duty all night to ensure that the motorcycles are secure from theft and tampering (for additional information go to the Supplementary Rules page – Available Soon).
Special Tests: MX and Extreme test courses will be laid out and marked ahead of time so that riders may walk them if they wish. Directions to the special test areas will be available at the Gooderham Community Centre.
OFTR Sound Test: Friday September 22nd at 6:00-9:00 pm and Saturday September 23rd at 7:00-9:00 am at Gooderham. Bikes must be sound tested before riders can register. A maximum 94db will be strictly enforced. We will not lose our trails because of unnecessarily loud motorcycles.
Vintage: VINTAGE classes will run a shortened course on both Saturday and Sunday (approximately 80 to 100 km each day).  There will also be a Vintage Enduro Bike Show & Shine.  Awards will be presented at Saturday's dinner. Bikes must be on display Saturday afternoon at the Gooderham Community Centre. There are no fees to enter the Show & Shine.
Awards: Corduroy trophies will only be awarded on Sunday afternoon based on total score for 2 days.  Every rider who completes the entire event will receive a finisher's medal.
Gas trucks supplied by Holden Truss Ltd: Gas trucks will be provided both days, be sure to bring 2 gas cans with your name marked clearly on them.
Spectator Viewing Areas and Start Locations: Directions will be available at the Gooderham Community Centre.
Accommodations: Free camping is permitted near the event start area (no hook ups available), or please search online for local rental cottages and other accommodations.
Meals:  There will be food available for purchase for each day of the event, make sure to buy your meal tickets early to avoid disappointment. Purchase tickets on-line in advance here:  

Saturday Trail Ride by Rally Connex: There will be a trail ride on Saturday for anyone who wants to enjoy the Corduroy in a non-competitive format. The ride will be run on a completely separate course. For information contact Rally Connex directly at www.rallyconnex.com
Sunday Dual Sport by Rally Connex: Take in some of the spectator points for Sunday's Enduro route while enjoying the beautiful backroads and trails of the Highlands. For information contact Rally Connex directly at www.rallyconnex.com