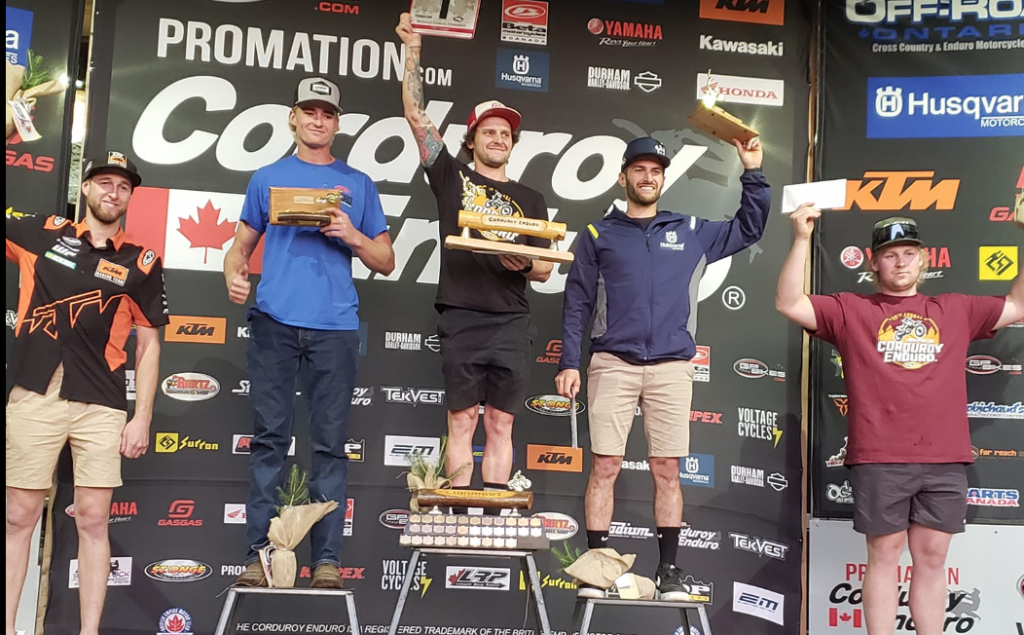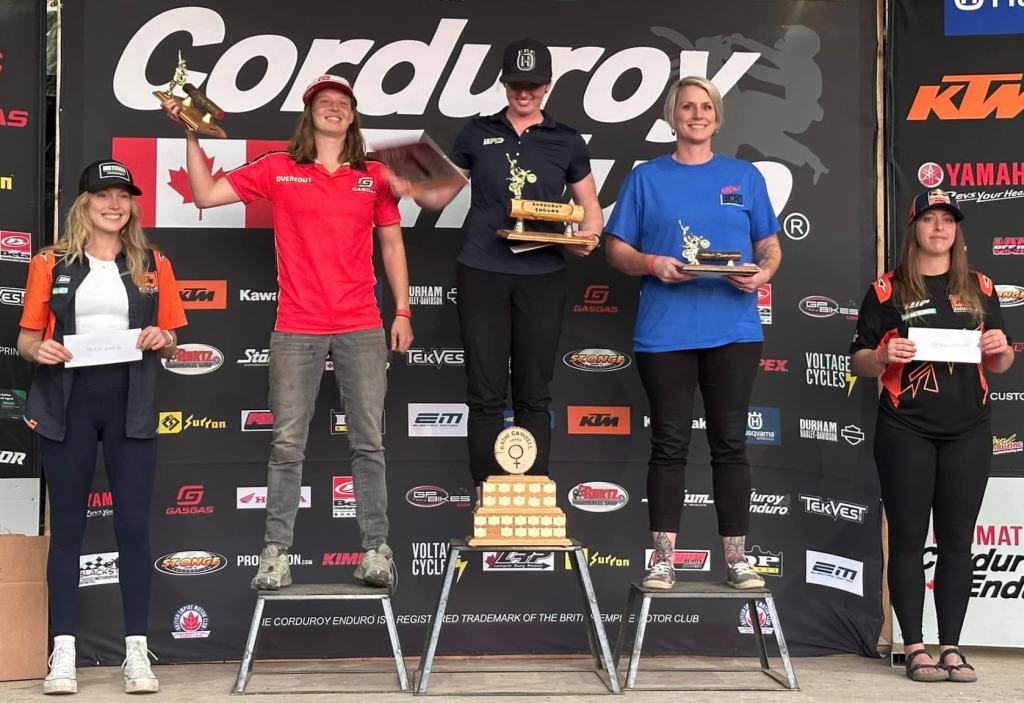 The 69th Promation Corduroy Enduro® – Presented by GP Bikes is complete for another year.
Gooderham, Ontario was epicentre for this 69th running of the Corduroy Enduro, and it was a bee hive of activity for many days including 3 days of Demo rides, the Vintage GP, Vintage Bike Show, a Trail Ride, a Dual Sport Ride an Electric Enduro Bike Race, an Electric Mountain Bike Race, and of course the Corduroy Enduro Race itself and new for 2023 the Youth Enduro. It was a weekend of great racing, great friends and lots of fun.
Congratulations to all our competitors, finishers, our top 10 Pros, top 10 Women Pros and especially the 2023 Corduroy Enduro® winner….Tyler Medaglia!
Congratulations to all participants who completed the 2-day enduro and received their finishers medals, and Congratulations to all the class winners who took home a Corduroy Log.
A big Thank-you to all of our Sponsors for your support and to our tireless Volunteers for the hundreds of hours they put in to make this event happen, this great event could not happen without you!
2022 Race Results
2023 Program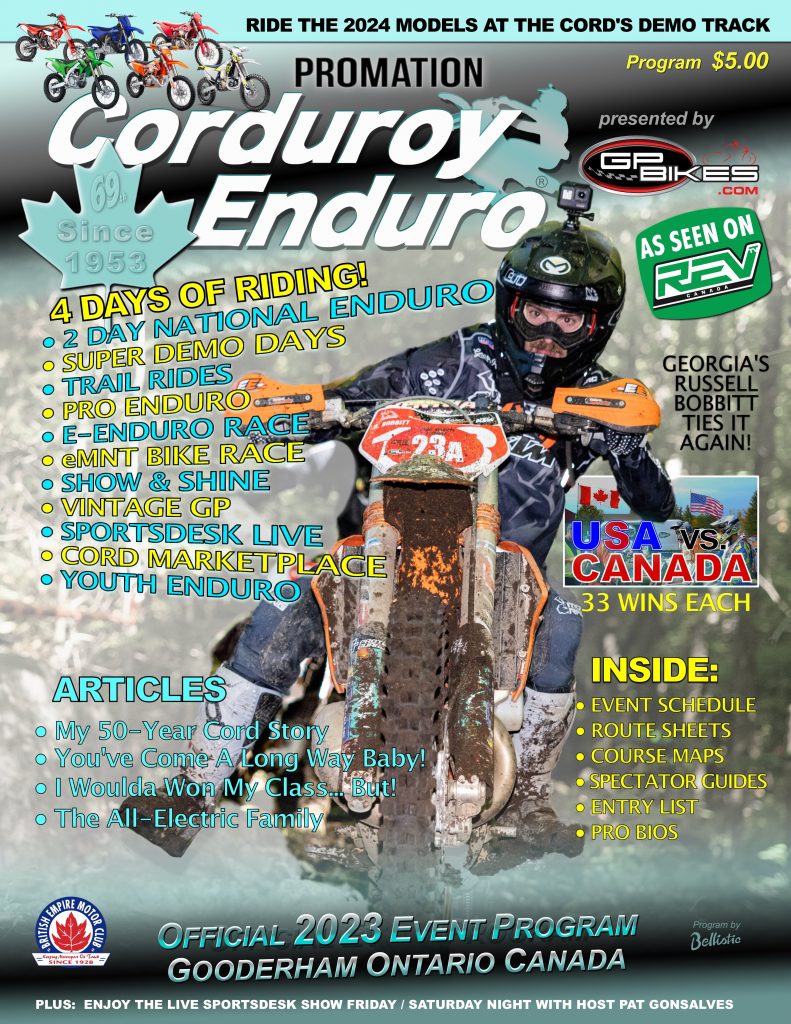 Media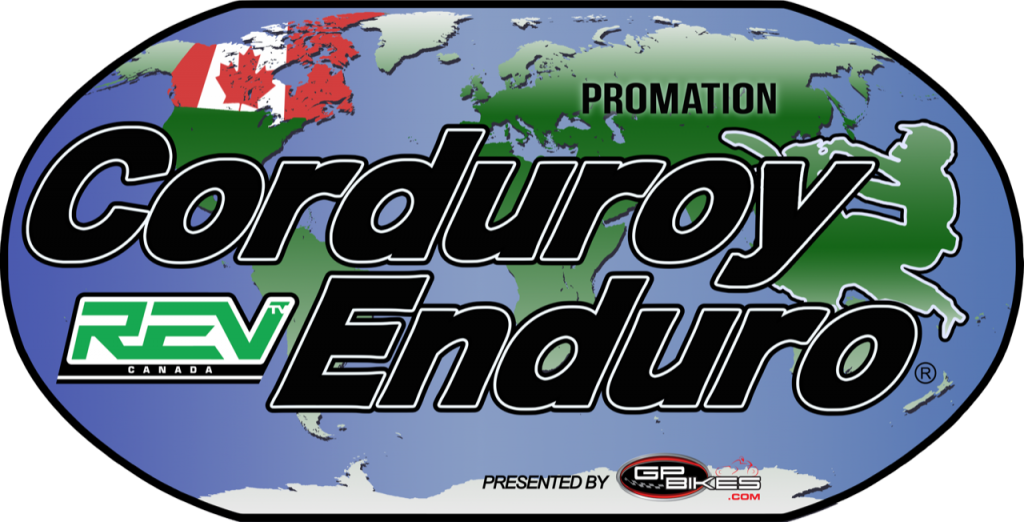 The Corduroy Enduro is now showing on National Television! Tune in to REV TV for this 3 part series. REV TV is available on Bell 414 or 1414HD, Rogers 540, or Shaw 324.