Congratulations to Philippe Chaine, winner of the 2017 GP Bikes Corduroy Enduro® …Canada's Toughest Race, presented by KTM!!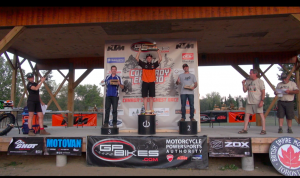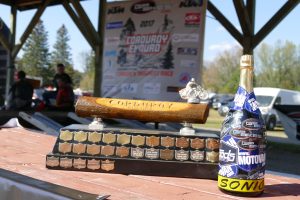 Hosted by the Corduroy Enduro Riders
Round 4 and 5 of the Off-Road Ontario Enduro Championship
Round 3 and 4 of the Canadian Enduro Championship
On September 23-24, 2017 we saw the 64th running of the Corduroy Enduro featuring the famous Tunnel of Love, Green's Mountain, The Burnt River Crossing, Sedgewicks Gravel Pit, The Beer Pit, an Enduro X Stage and numerous other woods and special test challenges.
The Corduroy was a hard endure long before "Hard Enduro" was coined as a phrase and next year will be our 65th running of the event.  Come on up to Gooderham, Ontario, to test your riding skills through the historic hinterlands of Upper Canada (September 22- 23 2018)!
Click here for 2017 Corduroy Enduro pics from Keith Hamilton:
Click here for 2017 Corduroy Enduro pics from Jeff Morgan Photo: